So our trip is nearing the end, and what a brilliant trip its been – on every level. La Paz never fails to surprise and inspire, and its people, always a total joy.  Its been so good to meet with the artisans once again. To catch up on the news of the past year, and work on some new designs for the next. They are always keen to hear about how the Christmas markets have gone and how their craft is being received in the UK. A couple of our makers live in El Alto, one of the highest city's in the world, and which sits just above La Paz. We travelled up to these dizzying heights, via the cable car, which avoids the deadlock traffic and provided incredible views over the sprawling city below. Here we met with Maxima and Reynaldo, out suppliers from the very beginning, and the talent behind the Zamora Shawl. We shared a lunch of quinoa, (which they'd harvested) massive avocados, and eye-watering quantities of salt, before discussing new colour ideas for our scarves.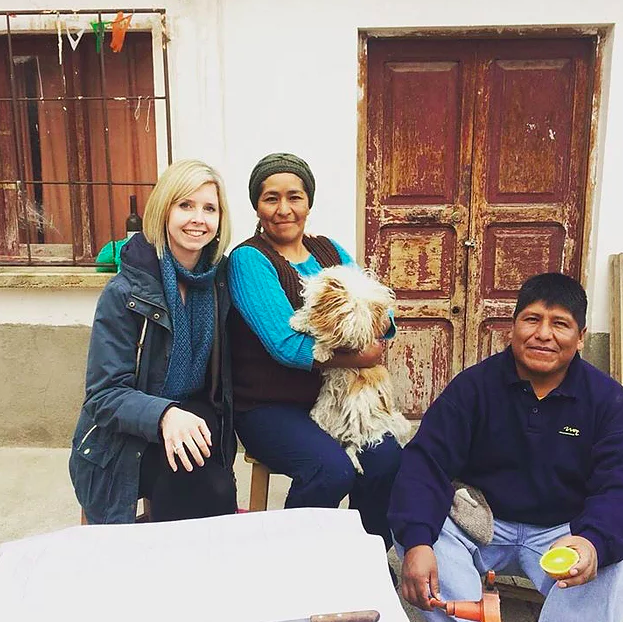 Whilst in El Alto, we also met with our new suppliers Pastor and Carla who produce knitwear of exceptional quality, and also export to Denmark. Following an in-depth discussion about what makes a great sock, they produced a sample, and we now have a new range of exceptionally cozy new socks on the way!
Pastor also showed us around their workshop, which we were happy to find was filled with natural light and provided comfortable working conditions.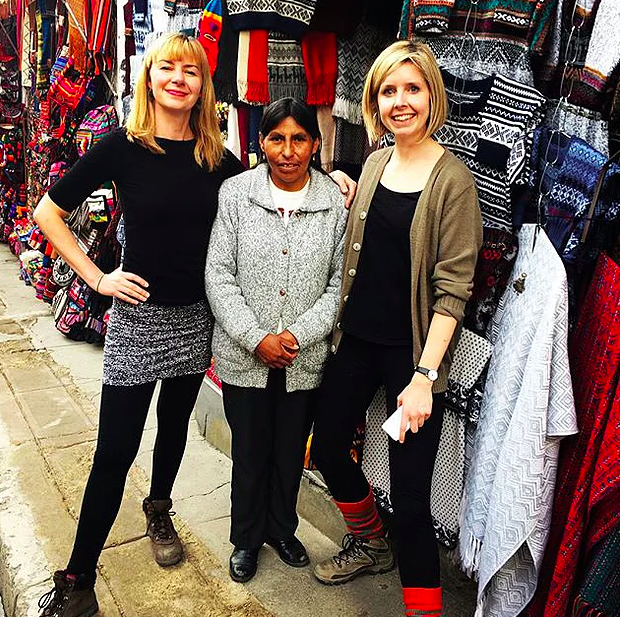 Many people ask us whether the alpacas who donate their wool, live a happy life. Whilst we are reassured by our makers that they do, we felt it essential to see for ourselves that this was the case. So, we headed out of the city and up into the Andes where we found Alpacas of all colours, roaming around in their vast and stunning natural habitat.